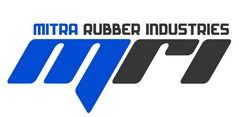 PT Mitra Rubber Industries
We are a new and fast-growing tire Factory at Cikarang.
We are looking for highly motivated and qualified candidates for the following position :
HRD Supervisor
Cikarang (Jawa Barat)

Responsibilities:

Empowering and maintaining employee.

Implementing HR processess and ensure that they are in line with corporate strategy.

Maintain HR information systems, ensure up to date information and analyze the data for reports and enquiries.
Requirements:
Bachelor degree (S1) Majoring Psychology/Law from reputable university.

Experience min. 3 years in the same position.

Male or Female, max. 35 years old.

Strong competency in Human Development (Recruitment, Training, & Organization Development).

Understandingknowledge in HR Procedures & Processes, including Performance Appraisal, Indonesian Labor Laws & Regulation, Industrial Relation, Recruitment, Counseling & General Affairs, and administrative wage system with Compensation & Benefits incl. Job Analysis & Evaluation.

Excellent communication & interpersonal skill.

Mature, flexible and also good in human relation skill.

Good computer literacy (MS Office, application).

Applicants must be willing to be placed in Cikarang.
If you are a suitable match for this position please send your application (application letter, resume, expected salary, and any related supporting documents, color photograph) to :